Patricia Miranda of St. Paul won the 40th Annual First Ship contest, sponsors announced Thursday aboard the Fednav vessel Federal Dart, a saltie from India that arrived in the port at 3:30 p.m. on March 28. It was the earliest arrival ever from an overseas port.
Approximately 9,200 people participated in the contest by guessing when the first Saltie would arrive.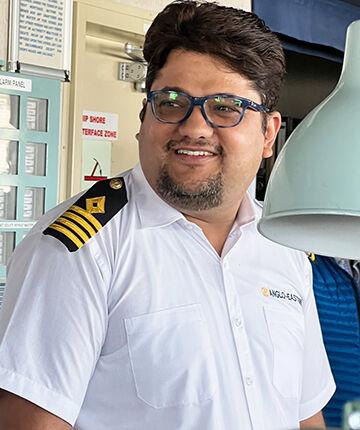 At a Thursday news conference, the ship's master, Capt. Anuvarat Arora from India, was presented several gifts representative of the Twin Ports, including a brief case from Frost River.
Other "firsts" for the 2023 maritime season include the Edwin H. Gott arriving as the first vessel through the Soo Locks just after midnight on Mar. 25. The Gott is the flagship of the Great Lakes Fleet/Key Lakes, based in Duluth. On Mar. 26, the Joseph L. Block was the first laker to arrive under the Aerial Lift Bridge, and on that same day, the Stewart J. Cort was the first laker to arrive through the Superior Entry.